Director of Special Projects At TNI The Network Inc.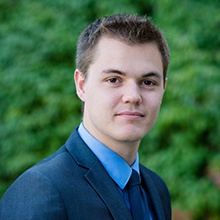 Baseball, football, hockey… you name it, he's probably played it. A natural athlete with a competitive spirit, Jordan always brings his "A" game to everything he tackles. Working closely with TNI's President, Steve Allison, Jordan brings a keen eye and youthful exuberance to his role in business planning and analytics, and with his natural intuition for business trends and emerging markets (perhaps it's in the genes), the future certainly looks bright!
TNI The Network Inc. serves clients across North America from our affiliate offices in Victoria, Vancouver, Burnaby, Surrey, British Columbia, Calgary, Edmonton, Alberta, Saskatoon, Saskatchewan, Winnipeg, Manitoba, North York, Oshawa, Whitby, Ontario, Halifax, Nova Scotia, Phoenix, Arizona.