Taylor Christianson Promoted to Vice President of Operations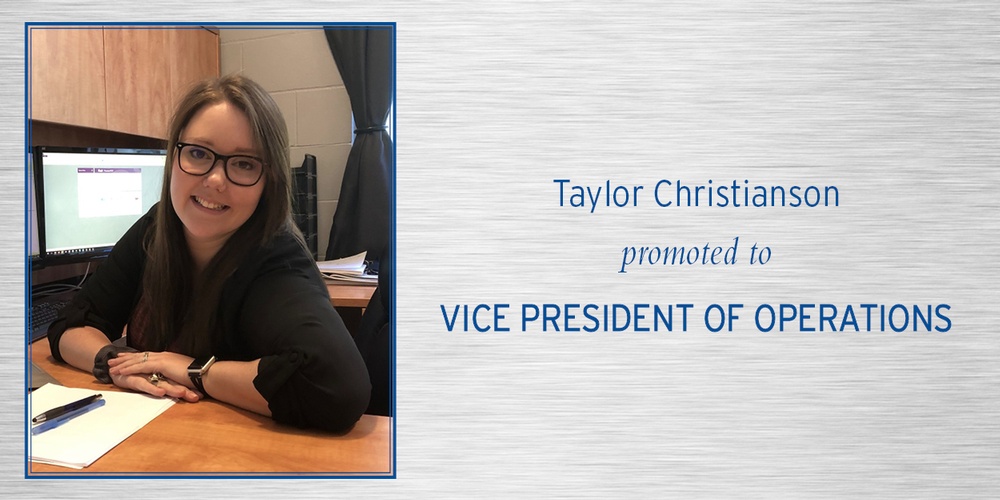 In over 10 years of working with TNI, Taylor Christianson has performed an assortment of duties at Head Office from Call Centre Representative, to Marketing Assistant, Account Manager, Marketing Director and most recently, Director of Marketing & Data Processing. While her main role has recently been to oversee DPC, Taylor also works closely with the Marketing and Client Services teams at Head Office, helping intertwine departments and procedures, overseeing the iPad program, assisting with new clients and materials, updating training materials and providing valuable feedback and input from the agencies. Given she is also very creative, it makes her an invaluable member of TNI's event planning committee as well. In addition to all of this, Taylor has been helping to oversee the launch and improvement of some of our DragonCo suite of companies, like Gates and Bartons

In addition to these roles at head office, Taylor was also a Rep in the Calgary office for over 6 months, where she worked on various client programs and even achieved top spot in the newsletter. Taylor has also travelled to agency offices to assist them with iPad launches, client training and new engagement initiatives.

With all of this background, as well as her continuing to get involved in even more at head office, it was only natural that she would realize the next step in her career, a promotion to Vice President! Taylor will now be the VP of Operations, a very fitting title for her given her current duties and role.
Congratulations Taylor!
---
---